SEMINAR Zen in Golf Short Line system in YOUR golf club. Three HOURS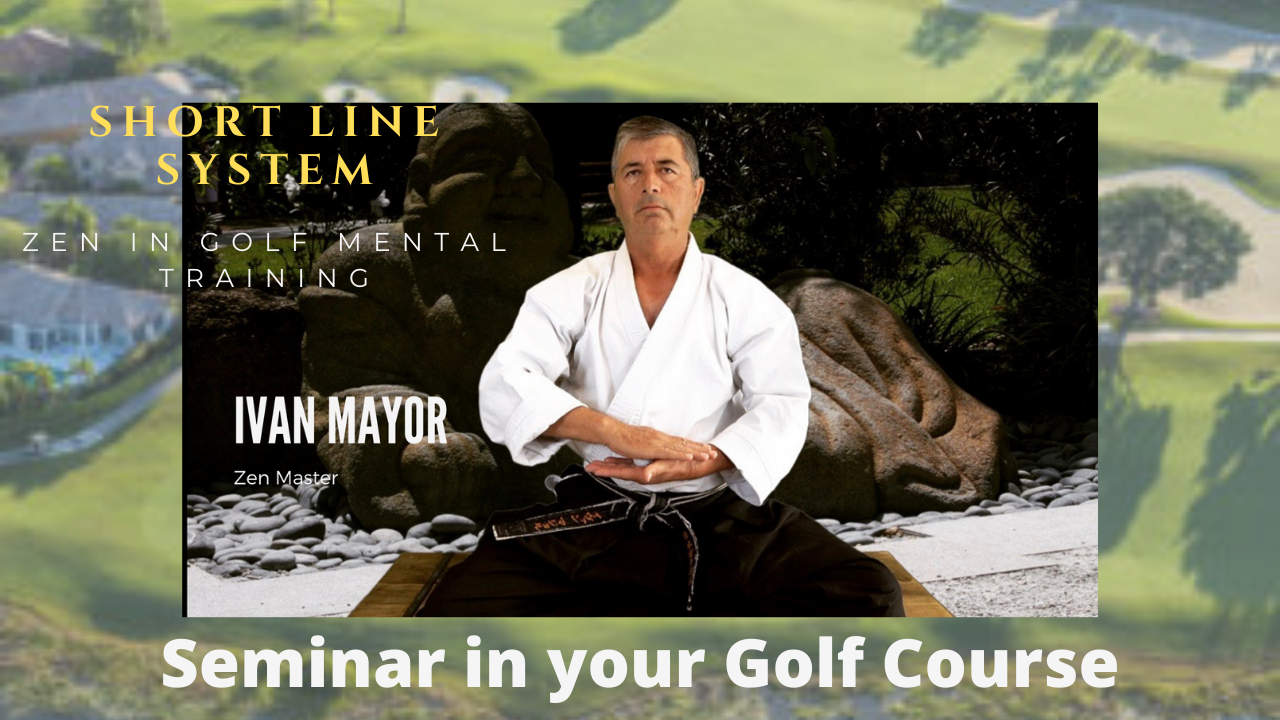 Event Date:
Abril 29, 2022
Event Location:
Florida State
THE SHORT LINE SYSTEM
Short Games: Putt, Chip, approach, and
You will be ready to hit

;  Irons, Woods & Driver

Two hours with yourself, you will learn to use your mind, breathe better, use your moving body in your golf swing.
Create a habit in your swing
T

echniques for improving basic short game

R

epetition to create muscle memory

Approach to build better control of the speed in the back and Down  swing
Introduction to means of managing physical and emotional
New way to use the Mind in competition
Curso Zen in Golf Mental Training OnLine
of the 24 lesson over Breathing and Zen Meditation and Training Putt and Chipping (First 4 lesson Free for golfer coming to the Zen Training)
  DOWN BUY YOUR seminar
For Zen every movement is mental, for Golf it is 100%, where you must have total control at the time of doing it, to dominate what is inside us and manage all external factors.
Our system of integrated Body and Mind allows us to achieve complete control over our body when swinging the club. This means that the body does what we tell it to do and performs the basic swing technique, the body does what we order it to do with the timing and speed of action and reaction.
Short line refers to the start of the back swing, the moment in which our mind gives the order to move, the system teaches us with which muscles we must start the movement and at what speed. This way our mind perceives the movement because it is calm and has time to feel and control emotion while the movement is performed.
Short line is the start of the full swing, it is what allows a golfer to control a good basic technique in each of the key movements of the back and down swings and manage the timing and speed of every single one of them.d
Maximum 10 people for each Seminar
You can receive the seminar with your friends, with your League there on your Golf Course, just contact us.
Corporate Seminar for companies, banks, educational institutions or individuals, you need only contact us.
Sorry, this event is expired and no longer available.