With Ai Ki we will unite the inner energy and strengthen through the Ki Breathing, the Zen Meditations and the Zen Concentration. Guided by its different themes related to the increase of the inner power. For this we need a guide who takes us; guide us and help us to increase our life values; as Patience fundamental step in Zen from where we can give off other action values such as The Calm of being able to think about what we will do correctly and then The Control of being able to have a Mental and Physical balance in any moving action; with the physical skill of our body, which only does what we have been taught to do and that we can control and act according to our stimuli and reactions.
We can identify the moment and control it when we have imbalances in our emotions such as depression, happiness, peace, reactions, self-esteem, self-esteem.
Aiki is the one who multiplies and guides your Ki energy; He will help you find yourself and control yourself.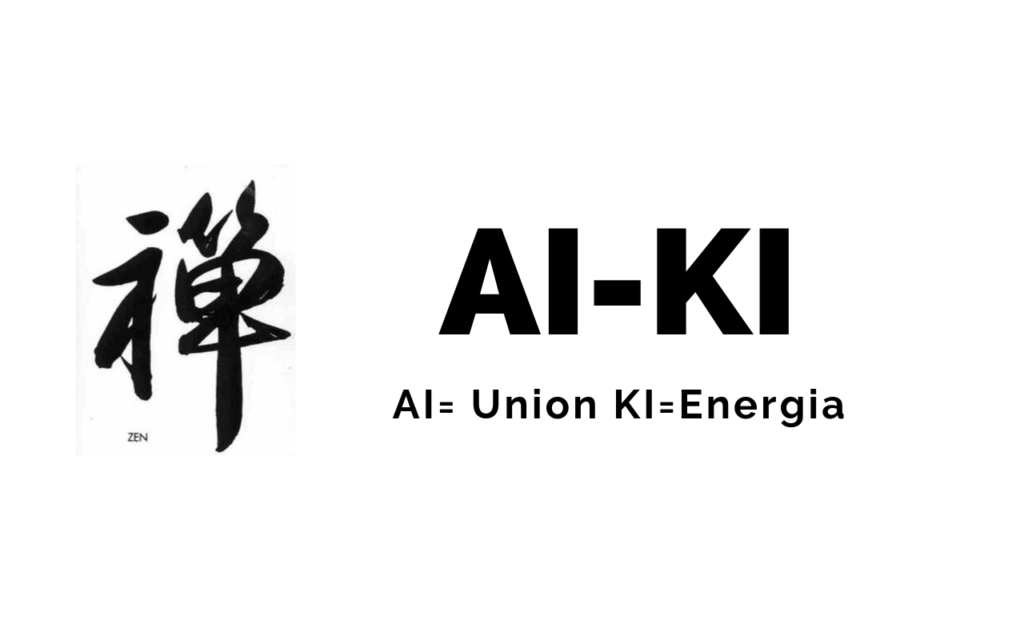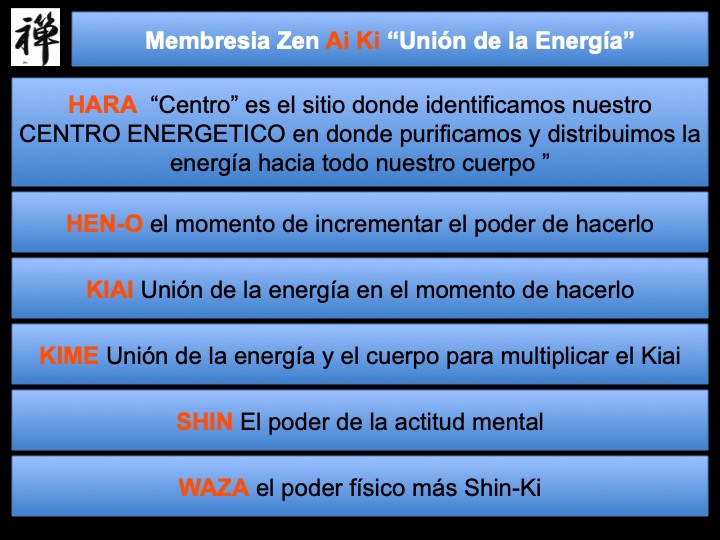 Con Ai Ki vamos a unir la energía interior y fortalecer a través de la Respiración Ki, de la Meditaciones Zen y de la Concentración Zen.  guiadas con sus diferentes temas relacionados con el incremento del poder interior. Para ello necesitamos un guía quien nos lleve; nos oriente y nos ayude a ir incrementado valores a nuestra vida; como La Paciencia paso fundamental en Zen de donde podemos desprender otros valores de acción como La Calma de poder pensar en lo que haremos correctamente y luego El Control de poder tener un equilibrio Mental y Físico en cualquier acción en movimiento; con la destreza física de nuestro cuerpo, el cual solo hace lo que hemos enseñado hacer y que podemos controlar y actúa de acuerdo a nuestros estímulos y reacciones.
Podremos identificar el momento y controlarlo cuando tenemos desequilibrios en nuestra emociones como la depresión, la felicidad, la Paz, las reacciones, el amor propio, la autoestima.
Aiki es el que multiplica y guía tu energía Ki; el te ayudara a encontrarte a ti mismo y controlarte.
JUNIOR ZEN MEDITATION
The children when doing this Zen Meditation program, will be able to acquire a habit of doing it daily which will lead them to increase their concentration and incidentally increase the percentage of understanding when reading or simply listening to the teacher.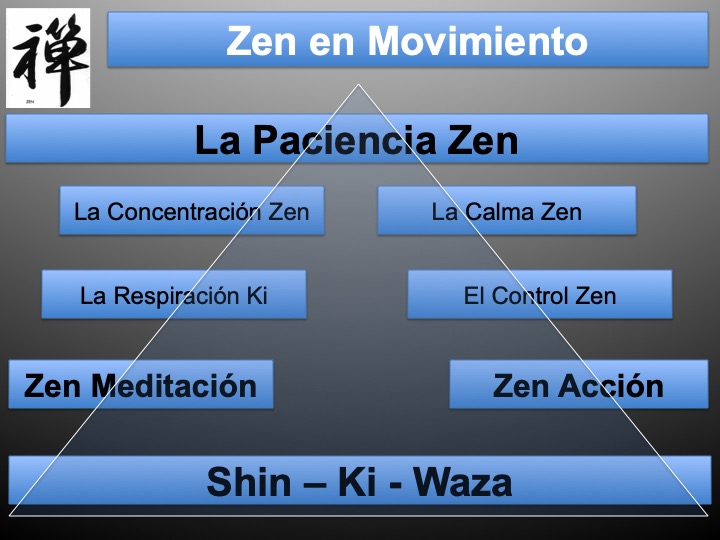 ZEN ONLINE SCHOOL
At school we will seek to find our spiritual path once there we will strengthen our Mental Attitude, increase the power of inner energy and teach our body to move and learn specific techniques of our daily activities, which we will master